Rent a Roll-off Dumpster Container in Gainesville
Do you need to rent a dumpster in or around Gainesville, FL?
Get a quote fast, call us at: 352-441-2821
Our customer service staff will answer all your questions.
Our prices are the cheapest in Florida without hidden fees.
No hassle, no brainer, simple easy contracts.
Fastest delivery and pick-up in northern Florida.
We are a local family-owned business in Gainesville.
Are you looking for a dumpster container? If so, look no further! As dumpster rentals and junk disposal is what we do, day in and day out. You found the right place as we have been offering waste management services in the Gainesville for many years now. You are in good hands.
So call us today at 352-441-2821 to learn how it works.
Cleaning up and getting rid of any waste materials stemming from a renovation or big cleanout is essential to keep our surroundings neat and clean, so we can enjoy theme more. As a resident of Gainesville and adjacent counties like Alachua County, you require a central location to collect the junk of your home of businesses.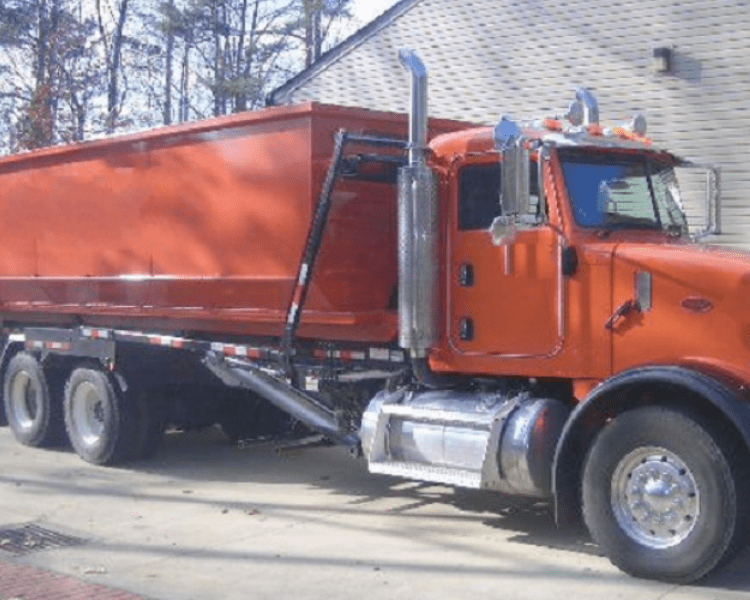 Waste management companies like us that provide excellent service are not afraid to provide the names of their customers. That's because many of their customers are regular users and that they already trust the capabilities of our dumpster rental company.
If you want to know what our customers think of us, do not hesitate to ask. This way you will truly and accurately assess us for our real abilities and the quality of our waste disposal services.
Working in the waste management industry has been a long road for our company. We started out as a garbage collecting company and eventually ventured out to the more comprehensive management of various waste disposal services. We specialize in waste segregation and recycling programs aiming at avoiding landfill dumping.
Our company became popular among the residents of Gainesville, FL due to our focus on green recycling programs. We are one of the few companies that can show reduced disposal costs.
With better waste management and garbage diversion efforts, we help save our customers money while lending a helping hand to mother Earth. And we are permitted transporters of hazardous or chemical wastes and by products, and other streams of regulated waste.
Below are some of the services we offer:
Size 10, 20, 30 and 40 roll-off containers
Recycling containers and segregation services
Dumpster rental for your office junk
Tri-axle trucks for increased hauling capacity
Flat fee containers for typical dumpster use (disposal of concrete, dirt, wood debris and other recyclable waste)
Appropriate trailers for large demolitions and other massive-scaled projects
Single-axle truck for alleys, driveways and small job site dumpsters
Certified to dispose of hazardous materials

What are the other reasons why the people of Gainesville prefer us?
We are fast and reliable.
We provide the same quality of service for customers who are looking for just a one-time clean up service or for a long-term lease.
We are locally owned and operated.
Give us a call and let us know when your dumpster needs emptying. We'll get to you without any delay.
Our services are affordable and flexible to your particular needs.
We even have after-hours customer service.
If you are interested in hiring us, pre-set service dates may be scheduled in advance. However, we understand that not all waste-related problems can be scheduled earlier. We also provide same day delivery for dumpster canister rentals. In case all units are booked, we guarantee one to two business days of delivery at most.
We are a company dedicated to providing the most comprehensive recycling and waste services available in northern Florida. Exceeding our customers' highest expectations has always been our priority.
We have the dumpster rental industry knowledge and experience to build the best client-customer relationship possible. Furthermore, we always provide the highest level of service at the most competitive price you can find.
So call us today at 352-441-2821.
Tips for maximizing the space in your dumpster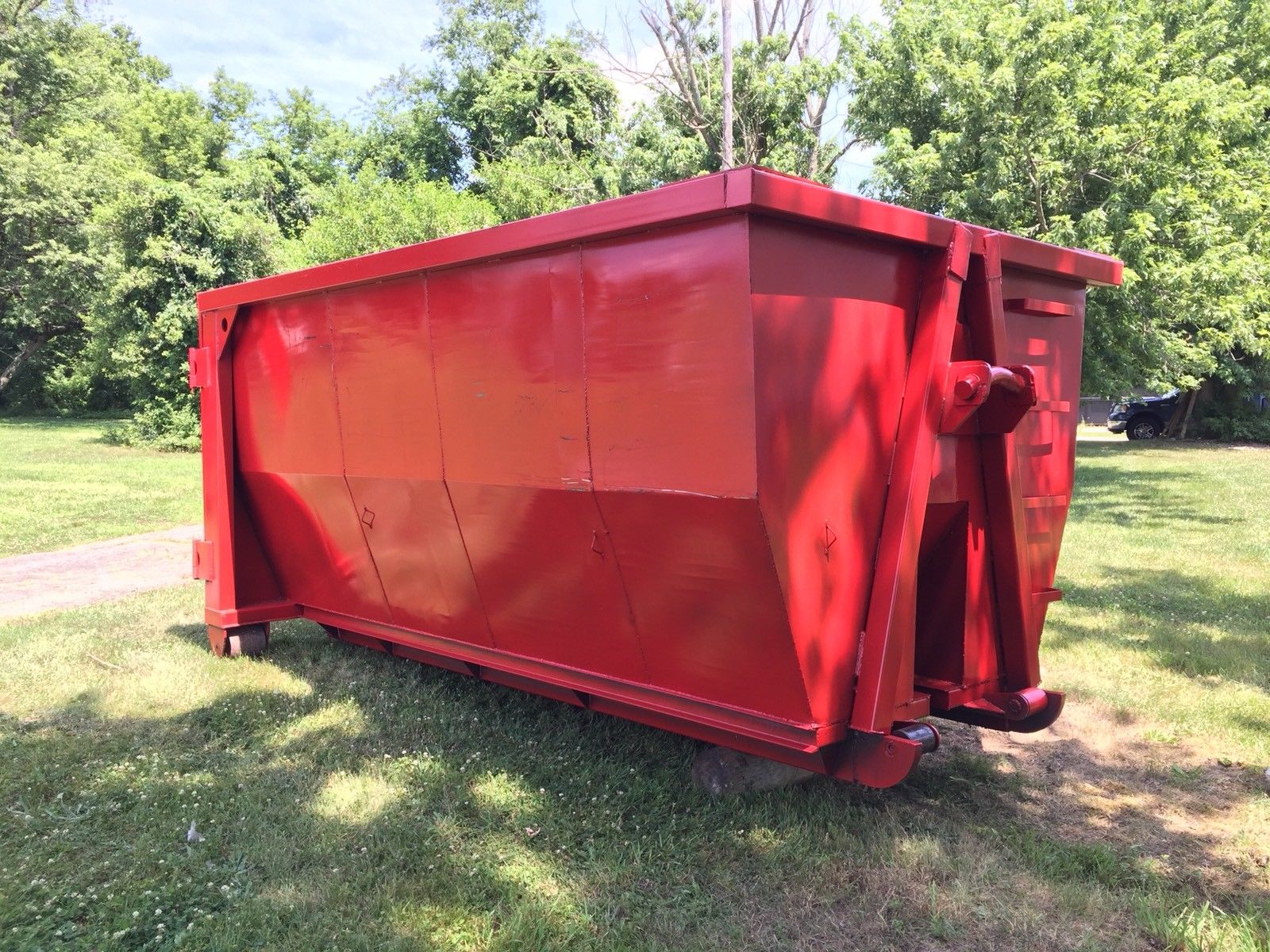 Whether you're managing a construction site, undertaking a home renovation project, or simply decluttering your property, efficient waste disposal is essential.
A dumpster container is a valuable resource for efficiently managing and removing large volumes of debris. However, the limited space within a dumpster requires careful planning and strategic organization to make the most of it.
Plan Ahead
Before starting your project, take the time to estimate the amount and types of waste you'll generate. This assessment will help you determine the appropriate dumpster size for your needs.
Ordering the dumpster size from the beginning is crucial to maximizing space. A larger dumpster may seem like a good idea, but if it's only partially filled, you would be wasting both space and money. So call us to discuss the best dumpster size for your project!
Sort and separate
Sort and separate your waste into different categories. Segregating materials such as wood, metal, concrete, plastics, and general waste will help optimize space inside the dumpster. Some recyclable materials may even have separate recycling programs or facilities, saving space in the dumpster for non-recyclable items.
Break down large items
Large items can take up significant space in a dumpster. Before disposing of them, consider breaking them down into smaller pieces. For instance, dismantle furniture, cut tree branches into smaller sections, or break apart drywall sheets. By reducing the volume of bulky items, you can make better use of the available space.
Compact the Waste
To maximize the use of space, compact the waste whenever possible. Use tools such as sledgehammers or compactors to flatten items like cardboard boxes, Styrofoam, or any other compressible materials. This technique will help create a more uniform and efficient arrangement of waste, allowing you to fit more items into the dumpster.
Load Strategically
When loading your dumpster, start by placing larger and heavier items at the bottom. This foundation will provide stability and prevent items from shifting during transportation. Fill the remaining spaces with smaller, lighter materials, ensuring a tight fit. By loading strategically, you can create a well-organized, space-efficient arrangement that maximizes the dumpster's capacity.
Utilize vertical space
Take advantage of the vertical space within the dumpster by stacking items carefully. Place flat and sturdy materials, such as plywood or metal sheets, as a base for vertically stacking other items. Additionally, consider using wooden or metal planks to create makeshift shelves, allowing you to stack items higher without compromising stability. Be cautious not to exceed weight limits or create an unbalanced load that could pose safety hazards.
Schedule regular pickups
Gainesville Dumpster Rental Center is committed to providing reliable waste management solutions tailored to your specific needs. By following these tips, you can make the most of your dumpster rental experience and achieve a clutter-free and well-organized environment.
Remember, efficient waste disposal is not just about getting rid of debris; it's about doing it in a way that maximizes resources and minimizes the environmental impact. So, let Gainesville Dumpster Rental Center be your partner in creating a cleaner and more sustainable future for all.
The impact of dumpster rental services on the environment
The impact of dumpster rental services on the environment can be significant and multifaceted. While our junk disposal services provide a convenient solution for waste disposal, it is essential to consider their environmental implications. Here are some key aspects to consider: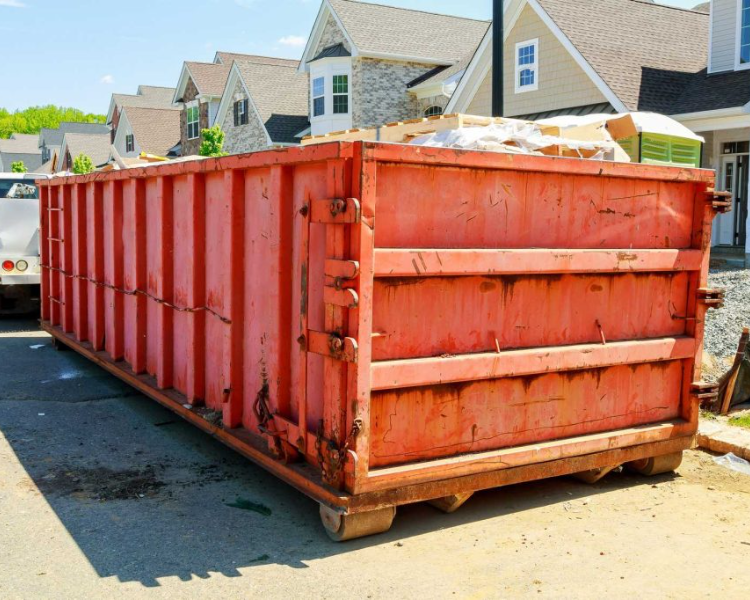 Waste Management Practices
Our dumpster rental services play a vital role in managing waste efficiently. By providing a designated container for waste, we can help prevent improper disposal, such as illegal dumping or littering. Our efficient waste management systems reduce the risk of contamination, protects ecosystems, and promotes a cleaner environment.
Recycling and diversion
Our dumpster rental services deploy initiatives in place to promote recycling and waste diversion. We often provide separate containers or encourage customers to segregate recyclable materials from general waste. By diverting recyclable items, such as cardboard, plastics, and metals, from landfills, our offers contribute to resource conservation and reduce environmental impact.
Transportation and fuel consumption
The transportation of dumpsters to and from various locations can contribute to carbon emissions and fuel consumption. Our dumpster rental company typically aim to optimize our routes and schedules to minimize environmental impact. By improving logistical efficiency, we can reduce greenhouse gas emissions associated with waste transportation.
Dumpster sizes and capacities
A proper dumpster size is essential to minimize unnecessary waste and optimize space utilization. Choosing the appropriate size based on the specific needs of a project reduces the risk of overfilling, which can lead to additional trips for waste removal. Right-sizing dumpsters also ensures that the available space is used efficiently, reducing the need for multiple containers and minimizing environmental resource use.
Landfill Impact
While our dumpster rental services facilitate waste management, the ultimate destination for most waste is often a landfill. Landfills have adverse environmental effects, including soil and water contamination, greenhouse gas emissions, and habitat destruction. It is crucial for us to work in conjunction with waste management facilities to explore alternative options, such as waste-to-energy conversion or increased recycling, to minimize the amount of waste sent to landfills.
Sustainable Practices
We actively promote sustainability by implementing environmentally friendly practices in their operations. This can include using fuel-efficient vehicles, adopting renewable energy sources, implementing recycling programs within their facilities, or utilizing composting methods for organic waste. These initiatives showcase a commitment to environmental stewardship and encourage customers to prioritize sustainability.
Gainesville Dumpster Rental Center is committed to implementing environmentally friendly initiatives to minimize its footprint. By promoting recycling, waste diversion, and responsible waste management practices, we actively contribute to resource conservation and reduce the strain on landfills. Additionally, optimizing transportation routes and adopting fuel-efficient vehicles help minimize carbon emissions and fuel consumption.
By choosing Gainesville Dumpster Rental Center for your dumpster rental needs, you can be confident that you are working with a company dedicated to reducing the environmental impact of waste disposal while providing efficient and reliable service. Together, we can make a positive difference in preserving our planet for future generations.
If you have any questions related to our services, please contact us.
We also service the following Zipcodes : 32601, 32602, 32603, 32604, 32605, 32606, 32607, 32608, 32609, 32610, 32611, 32612, 32614, 32627, 32635, 32641, 32653.
We also service the following cities : Ocala, Palatka, Lake City, Lakeside, Lady Lake, Jacksonville, Leesburg, Palm Valley, Eustis, Tavares, Jacksonville Beach, Mount Dora, Atlantic Beach, Apopka.
Get a quote fast, call us at: 352-441-2821
Our customer service staff will answer all your questions.
Our prices are the cheapest in Florida without hidden fees.
No hassle, no brainer, simple easy contracts.
Fastest delivery and pick-up in northern Florida.
We are a local family-owned business in Gainesville.